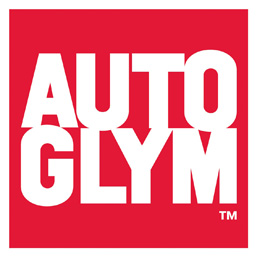 Automint was born to service the needs for those who are fed up of the lousy jobs done by the infestation of roadside car washes. Without understanding the individual needs for specific vehicles and paying close attention to delicate paintwork it is difficult for them to ensure that your vehicle is getting the treatment it requires and deserves to protect and enhance the definition which was intended, leaving the vehicles far worse than before they went in.
All our technicians have been trained by Autoglym, and thorough quality control checks are routinelycarried out to ensure that your vehicle has been prepared to the highest standard achievable for the level of service you have chosen.
We stock over 30 different Autoglym products to ensure that the correct product is used for the relevant application. None of our products are generic such as multi-purpose cleaners, thereforeyou can be rest assured your vehicle is in good hands.
Automint is the performance, of an extremely thorough cleaning, polishing and waxing of an automobile, both inside and out, to produce a show-quality level of detail. Besides improving appearance, detailing helps to preserve the resale value of the vehicle. Vehicles can be pre-booked or you can just turn up (subject to availability) and we are open until 8pm Saturday to Thursday so you can collect your vehicle late evening. Discounts are available for advance bookings.
We work with private clientele and with the motor trade. After using our services, motor traders always see better returns on their vehicles often generating more than twice the revenue which was spent on the valet.
We do not offer a mobile valeting service as we believe that due to various restrictions on mobile valeting services such as weather, products, and availability affecting the overall result is something we will not compromise. Therefore we only work from our premises where vehicles are washed outdoors, and the drying and internal processes are carried out under shelter with lighting.
We do not offer a vehicle collection service, however if the vehicle is pre-booked, we can drop you off to any location within Leeds and contact you when the vehicle is ready for collection. If transport is required to collect your vehicle, this can also be arranged. Please note: additional charges apply subject to location.